Our Story
Before Pursue Pro was a legal entity, it was more of a practice that just naturally happened due to the passion for marketing inside a group of four friends. Each individual, in this group of four people, had their own area of profession, and a unique skill set.
Jacob Hirschman is the Marketing Strategy whiz. His passion is to help small businesses determine what marketing needs they have, and connect them with the professionals that are best suited to fill their needs.
Isaac Byard
is the
Website
Guru of the bunch. He quit his job as a maintenance man, and started his own small business developing
websites
and setting up online marketing for small businesses.
Lee Barczyk is the social media buff. His personality that keeps him on top of the trends, combined with his education in Marketing, makes him the best person to manage and market business's Social media accounts.
Jon McCray is the highly skilled and uniquely artistic soul that thrives off graphic design. With huge amounts of experience in the field, he excels at any project that is introduced to his creativity.
Together this group makes up the heart of Pursue Pro. By each focusing on the function that they are made for, and working together to form an advanced organism, they can help businesses achieve greater heights in the marketing realm.
Meet Our Team
Work with our team of talented marketing agents!
Jacob Hirschman
Strategic Marketing Professional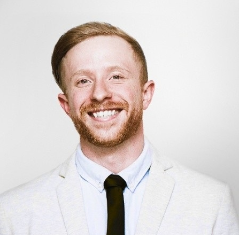 Isaac Byard
Online Marketing Professional
Lee Barczyck
Social Media Marketing Professional
Jon McCray
Graphic Design Professional
Schedule a free consultation today.
Fun Facts
In hac habitasse platea dictumst. Vivamus adipiscing fermentum quam volutpat aliquam. Integer et elit eget elit facilisis tristique.
Search Engine Optimization